Remote maintenance of mobile cranes
The invention of the mobile tower crane in 1949 is also the birth of LIEBHERR. Today, with more than 30 different types of telescopic and lattice boom cranes on mobile and crawler chassis, LIEBHERR offers the widest product range in the "mobile cranes" segment.
LIEBHERR sets the global standards in this segment in particular, thanks to its outstanding quality, functionality, availability and safety. LIEBHERR relied on remote maintenance via mobile radio very early on and was thus able to help customers even in unforeseen situations without having to send specialist personnel to the crane concerned. For this purpose, LIEBHERR initially used the transmission technology "Circuit Switched Data" (CSD).
The Challenge
"Circuit Switched Data" is a method of data communication technology in which a technical transmission channel with a constant bandwidth is temporarily made available exclusively to a communication connection. This communication channel remains reserved for the user even if the user does not wish to transmit any information temporarily. As a result, this service is both expensive and technically inefficient. CSD services are therefore available in fewer and fewer countries. It was therefore necessary to change the remote maintenance of mobile cranes from "Circuit Switched Data" to a modern, secure and globally available data transmission technology.
The Solution
In order to be able to use the advantages of modern data transmission, INSIDE M2M, in cooperation with the LIEBHERR plant in Ehingen, Germany, converted the LIEBHERR remote diagnosis to packet-oriented data transmission using mobile radio (LTE, UMTS, HSPA, GPRS, and EDGE). To establish connections between a crane and the LIEBHERR service staff, VPN networks are linked together as required. This technology uses end-to-end encryption to provide the best possible protection for the data to be transmitted.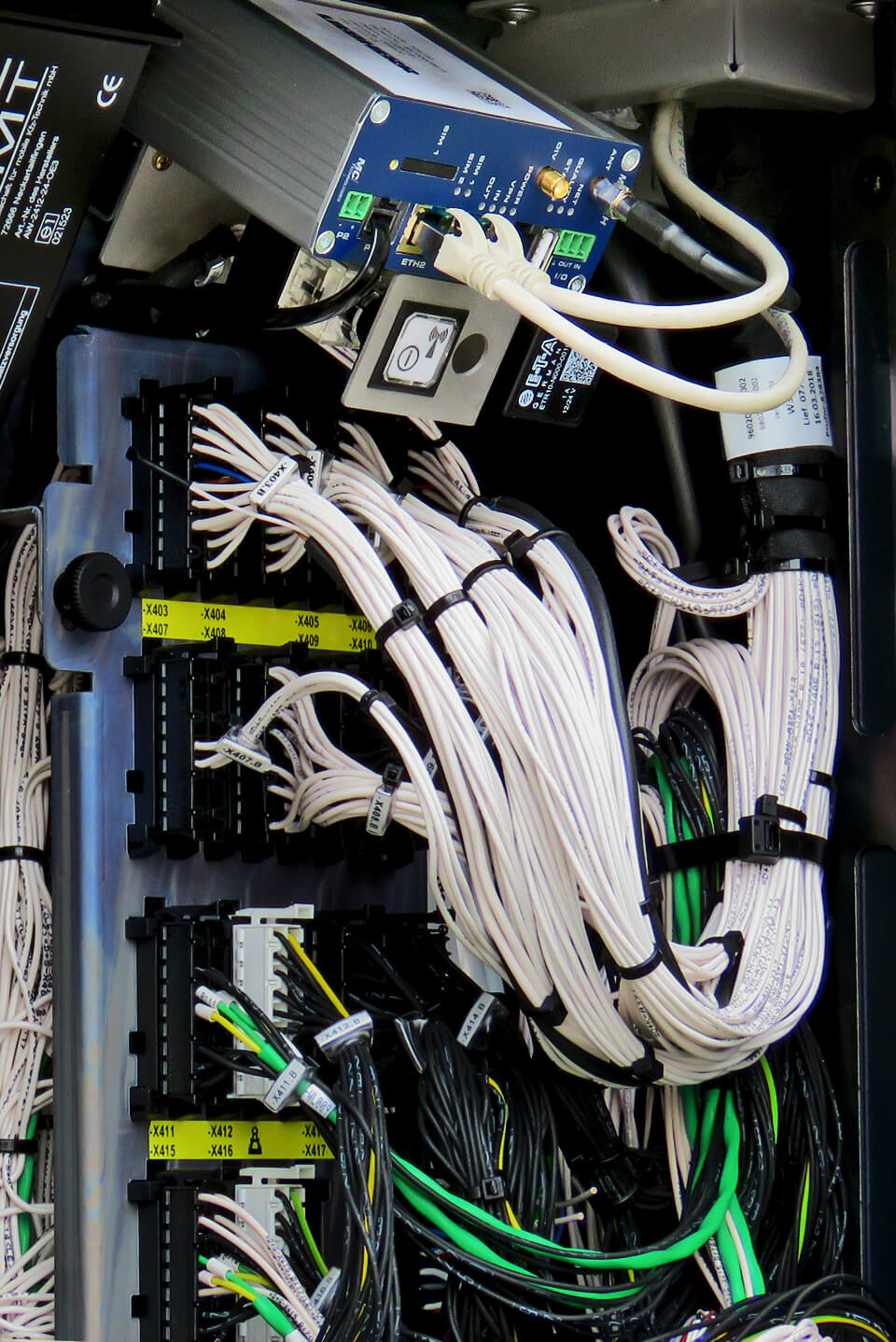 Time is money - downtimes are expensive
Maximum reliability in crane operation - this is LIEBHERR's highest principle, because the saying "time is money" applies to a great extent to the operation of LIEBHERR mobile cranes.
Because crane downtime can be very expensive. And for many crane operations, narrow time windows are planned which must be observed exactly.
However, many downtimes can also be avoided remotely by small targeted interventions. The data transmission system of LIEBHERR mobile cranes forms the basis for this.
The system allows LIEBHERR service staff to log into the crane's control system from any location within minutes and thus to immediately correct faults or possible errors using the sensor values provided by the machine.
An on-site presence of a service technician is then often no longer necessary.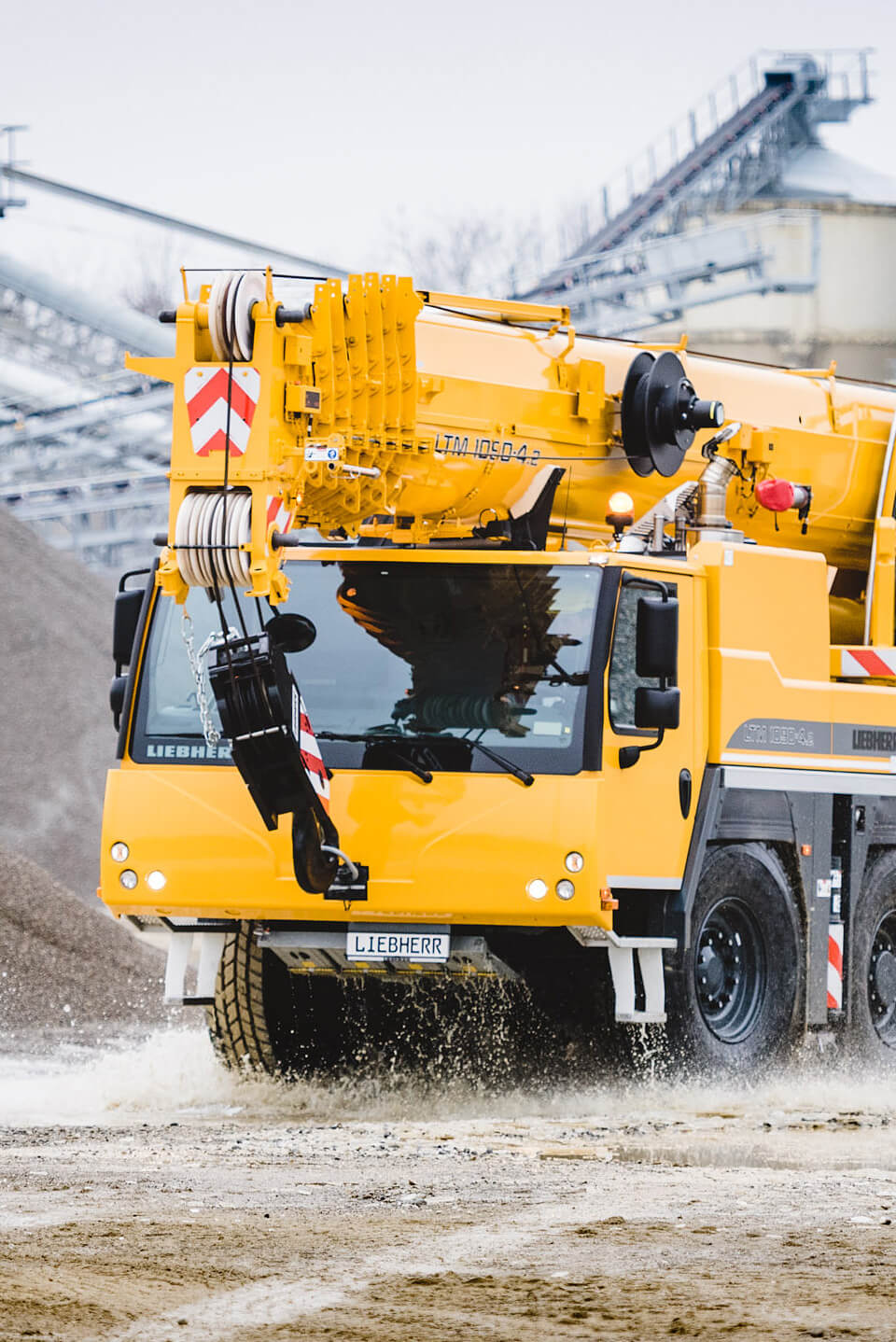 All advantages at a glance:
Cost reduction through efficient deployment of fitters
Reading control data
Monitoring of motor data
Avoidance of operating errors
Predictive maintenance
LIEBHERR - LTM 1230-5.1 Long, powerful and versatile